Submitting the bug report
Before you report the bug
Testing Copy Handler and reporting bugs found in the process is the most important thing you can do for the project.
What to report?
When reporting the problem, please consider providing the following information as that will speed up the process of fixing it:
What the problem is?
How can I reproduce it? What steps are needed starting with launching the program?
What version of operating system are you using? Windows XP? Windows 10? 32 or 64bit? Which Service Pack?
What version of Copy Handler are you running? Installed using installer or running as portable?
Any other information you think might be useful.
How to report
There are various ways to report a problem - choose the most comfortable for you.
Contact form
Just open the contact form, describe the problem and send it.
Bug tracker
You can submit the problem report directly in the bug tracker with additional benefit of being notified when the bug gets fixed.
Before using jira for the first time, you have to create an account there.
After creating an account, please press "Create Issue" button on the Dashboards tab:


The following form should appear, where you can enter the details of your request: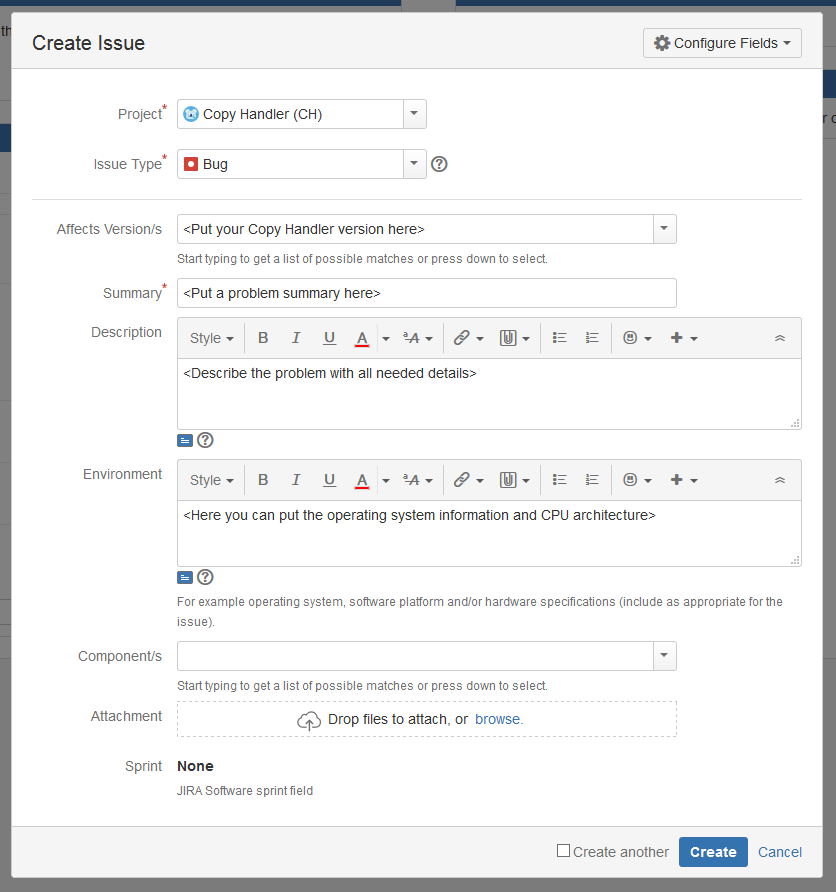 After filling in the required information press "Create" to open the bug.